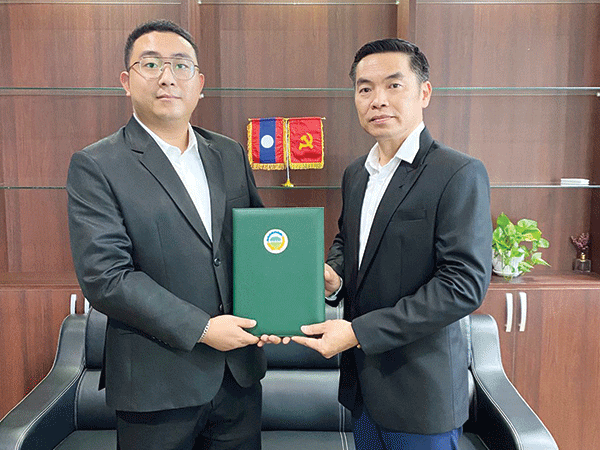 HSG is a subsidiary of Hi Sun Technology (China) Limited. With its focus on overseas business expansion, HSG helps established banks migrate to more efficient, streamlined and modernised core systems. In partnering with HSG, fintech companies benefit from expertise and tools required to expand their services.
AP Bank, established in 1993 by a Prime Ministerial decree, is a development bank that primarily provides financing to the forestry and agriculture sectors. Through a not-for-profit approach, AP Bank gives soft loans to agricultural workers through individual and cooperative means, offering capital from governments and other entities. According to the terms of the recently signed Core Banking System Development Project Contract, HSG will help AP Bank form its core banking system over 9.5 months. HSG will also upgrade anti-money laundering systems, reporting systems, and several of the bank's other business systems during this period.
Once the contract was signed, the kick-off meeting for the AP Bank Core Banking System Development Project was held on October 18. The HSG team took the meeting as an opportunity to detail their multifaceted project plan, outline the project's scope, and establish the project team structure.
During the kick-off meeting, AP Bank's Managing Director, Mr Bounleuth Sinradsavong, expressed his gratitude and excitement over HSG's role in the upcoming project. He said his team at AP Bank will accept HSG's Core Bank System Development team with open arms.
Furthermore, AP Bank's Managing Director explained that harmony and full cooperation between both companies will ensure that the upgraded system will go live on time as planned.
The CEO of HSG, Mr Terry Liang, promised that his team is 100 percent committed to a successful and transformative project. He expressed the utmost confidence that HSG's people will execute the project according to plan, quality and quantity.
What does this monumental shift mean for AP Bank?
For one, AP Bank will move on from the legacy core system it has used for more than a decade. It is evolving its approach, aiming to transform into a modern bank powered by HSG's core banking system. This upgrade lays the necessary groundwork for AP Bank to transition more seamlessly into a digital bank in future.
AP Bank can rest assured that its core banking system transformation is in steady hands. HSG has a sterling track record in Laos, having already implemented modernised, efficient and sustainable core banking systems for Laos-based companies BCEL and BIC.
AP Bank will bolster HSG's impact on the national market. This mutually beneficial relationship means that Laos's banking industry has an additional choice in core banking systems. Moreover, this project has offered HSG further inroads into the Lao banking industry, increasing its steadily growing role in the sector.
The partnership between HSG and AP Bank is an exciting opportunity for both companies to benefit from one another's expertise and reputation. It's an exciting time that promises to yield lucrative results while generating incredible momentum for all involved.