What Is The Objective Of This Consultancy Study?
The primary objectives of our Consultancy Partnership with the Bank are as follow:
Facilitating a thorough feasibility study on the features, functions, processes, and design of in-scope Hi Sun Banking Suite (HBS) application modules.
Evaluating how to fit the findings to the unique business practices and operational needs of the Bank in the Vanuatu landscape.
Enabling an insightful assessment on whether the HBS solution is suitable for Bank's specific needs before any acquisition. 
We want our partners to be 100% sure that our turnkey digital transformation solutions offer what they need to help them thrive long-term.

A Partnership And Collaboration That's Destined For Success
Our Client in Vanuatu is a prime example of modern banking, founded in 2017 and focused on the future of finances. Currently, it's one of the two domestic banks in Vanuatu, offering a comprehensive range of commercial/retail banking solutions and foreign exchange services. 
As Vanuatu's fastest-growing bank, it fits into the HSG mould. 
After all, our entire business model revolves around rapid growth. That's the advantage of embracing the digital transformation and implementing it into core banking systems. In doing so, financial organisations equip themselves with flexible, scalable, and sustainable tech that fuels growth.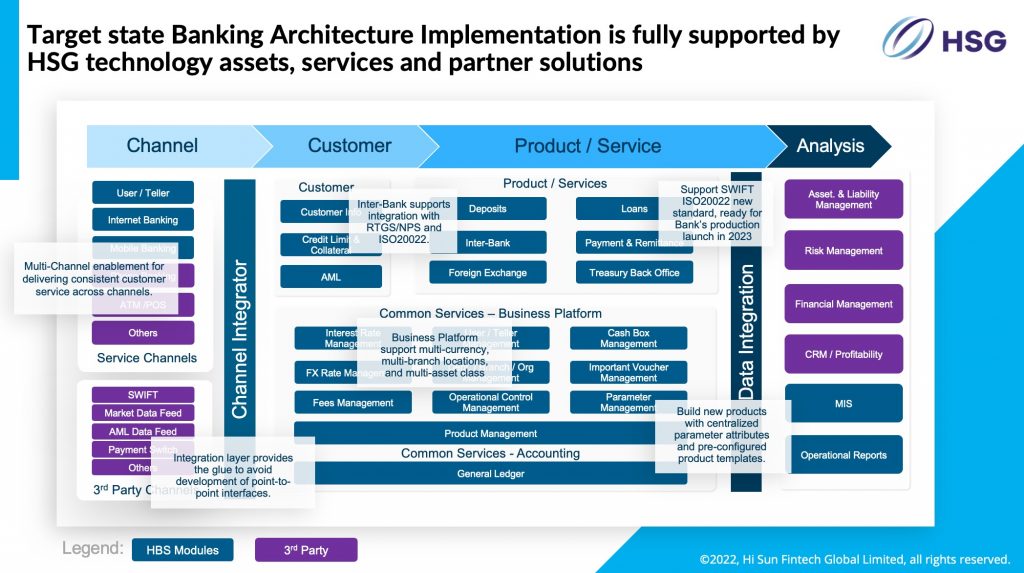 Thus, the oncoming Requirement Consultancy Workshop with our Client is more than nuts and bolts. It's a stepping stone to a better tomorrow and an ongoing partnership that yields sustained success. 
It's also a testament to one of our core principles: the financial industry will continue to thrive through education to immerse ourselves in the latest digital innovations.