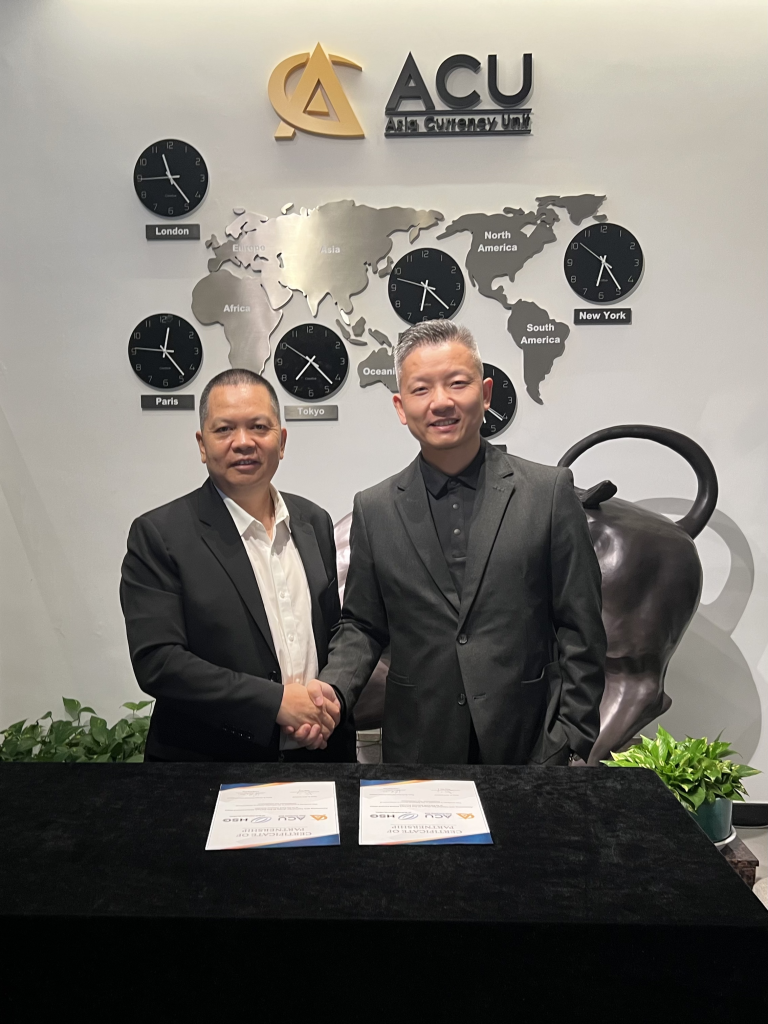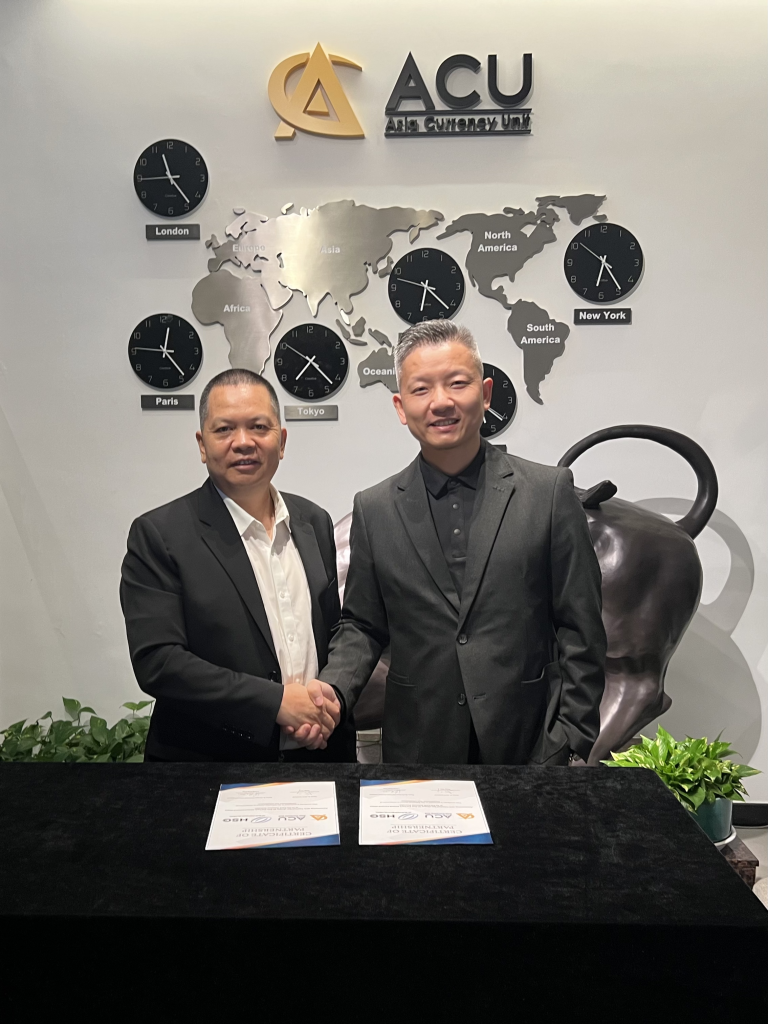 Mr. Thor Yang, Chairman of ACU Group Hong Kong (left) and Mr. Terry Liang, CEO of HSG (right) signed Certificate of Partnership in recognition of commitments and collaboration.
Thailand is one of 60 countries where ACU Group is trademarked, the location is of great importance. ACUPAY Thailand aims to provide customers with the utmost quality, convenience, innovation, and security.
ACU Group has chosen HSG to provide customers with the following features for its payment service:
Convenient top-up
Flexible and easy payments
Consumer-friendly operations
Straightforward account opening
Customer migration assistance
The ACUPAY project started in September 2022, targeting to roll out in Thailand by end of February 2023. Both teams are collaborating to complete a unified effort, once the Thai version is up and running, the project will be replicated in Malaysia and other African countries.
"We are very excited to collaborate with HSG on this project because it aligns with our strategic vision of improving our customer experience and offering our payment services to more countries in Asia and Africa. It is key to our effort to contribute to and support the country's digital evolution." said Mr. Thor Yang, Chairman of ACU Group Hong Kong.
This project–which was a rousing success–has set ACUPAY Thailand up for a long-term stronghold in the FinTech space. It also marks the beginning of our lucrative business partnership.
Central Bank Digital Currency: FinTech At The Highest Level
Central Bank Digital Currency (CBDC) is a digital currency issued by a central bank and tied to the country's national currency. The Hong Kong Monetary Authority (HKMA) has been performing in-depth research on this subject since 2017.
Also, the Bank of England opened supplier applications last December for CBDC sample digital wallets. The goal of this project is to enable CBDC ledgers to interface with the private sector.
"Consumers can own a CBDC in a wallet or account and use it for payments. This would serve as a public digital banking option that anyone can use. It could be especially helpful for consumers who can't access traditional banking services." said Terry Liang, CEO of HSG, an award-winning FinTech solution provider serving major banks in China and APAC for the last 25 years.
Delving Into ACU Group And HSG's Joint CBDC Initiative
While CBDC is undoubtedly filled with potential on a massive scale, it's in its infancy. Established institutions are curious, but they're also slow to adopt all facets of FinTech.
Features–like a digital wallet or currency–aren't new to these high-level organisations. Still, the institutions in question haven't dived headfirst into the FinTech revolution.
However, that hesitancy will change. Soon, CBDC–and other FinTech facets–will be the norm for central banks.
The ACUPAY APP developed jointly by ACU Group and HSG will ultimately allow a user to make consecutive digital payments with immediate settlement. The wallet user can initiate payments using any channel: contactless, QR Code, and the same terminals and standards currently used for card payments.
The aim is to provide customers with high-convenience, high-quality, highly secure, and innovative payment services.
The mounds of research and development ACU and HSG have compiled on Central Bank Digital Currency will put us far ahead of the pack. To that point, our joint digital wallet system has entered the testing stage, and the results–thus far–have filled us with excitement for the future.