So, if financial institutions wish to provide an optimal service experience in banking, they must implement digital products and solutions offering a streamlined customer experience.
Keeping the above points in mind, Hi Sun FinTech Global (HSG), the 2022 Hong Kong Fintech Impetus Awards winner, offers digital tools customers have come to rely on and expect.
As a leader and trailblazer in the financial sector, we–at HSG–specialise in providing banks with a comprehensive range of cutting-edge financial products. This way, our clients can expand to new, previously inconceivable areas, taking the customer experience to a more evolved, convenient, and intuitive place.
HSG Is Ready To Branch Out Overseas–Encouraged By Our History Of Innovation
As a subsidiary of Hi Sun Technology, a listed Hong Kong company, HSG's speciality is banking IT systems, products, and comprehensive turnkey solutions. We also work with tech companies aiming to develop and implement services. Additionally, we're a leader in China's payment, financial technology, and telecommunication information service spaces.
The General Manager of HSG, Sisi Yu, stated one of HSG's core objectives: expanding to overseas business markets outside of China. In the last two years since HSG has been established, we at HSG have been enterprising, eager to jump head-first into new opportunities. We've worked tirelessly to enhance our influence and reputation in overseas markets.
Sisi also highlighted HSG's 25-plus-year history in the development and innovation spheres. Throughout this period, most of our customers have been top Chinese banks, leading to many successful use cases in mainland China. Moreover, we've launched 30-plus banking projects in Hong Kong, Macau, and overseas.
There are two types of project services we provide at HSG, as detailed below:
Helping traditional banks "migrate" their old systems to the core HSG system.
Building new platforms for new banks (e.g., virtual blanks) to expand their product lines to different functions.
Through these project services, we empower tech companies, financial departments, and banks to expand their business by offering our vast arsenal of tools and professional knowledge.
HSG's Core Banking System and Electronic Banking (e.g., online banking, mobile bank apps) are standout products and services we offer that face the public every day.
Furthermore, we work in unison with partners in different channels, providing them with a full range of customer services, such as:
Facial recognition & ID verifications (eKYC)
Optical character recognition (OCR)
E-lending & Loan Origination System
Regulatory reporting & AML
Digital wallets & Payment
Fintech solutions, e.g. fraud detection, AML
The Pandemic Spearheaded FinTech Growth, And The Resulting Popularity Will Keep Increasing.
One can't deny the rapid change in technology and science over the past half-decade. The rate of technological growth is more unprecedented by the year, and those in banking need to keep up.
While technology's rise has been steady for several decades, the current landscape is responsible for the blistering pace of development. The COVID-19 pandemic that reared its ugly head two years ago is primarily spearheading the growth. During this period, consumers–forced to stay home–depended on technology for basic life necessities like simple banking needs.
During Sisi's previously radio interview with Metro Broadcast, she spoke about HSG's enterprise plan transformation in response to the pandemic. Specifically, she brought up how we led the field during the two years regarding business and technology.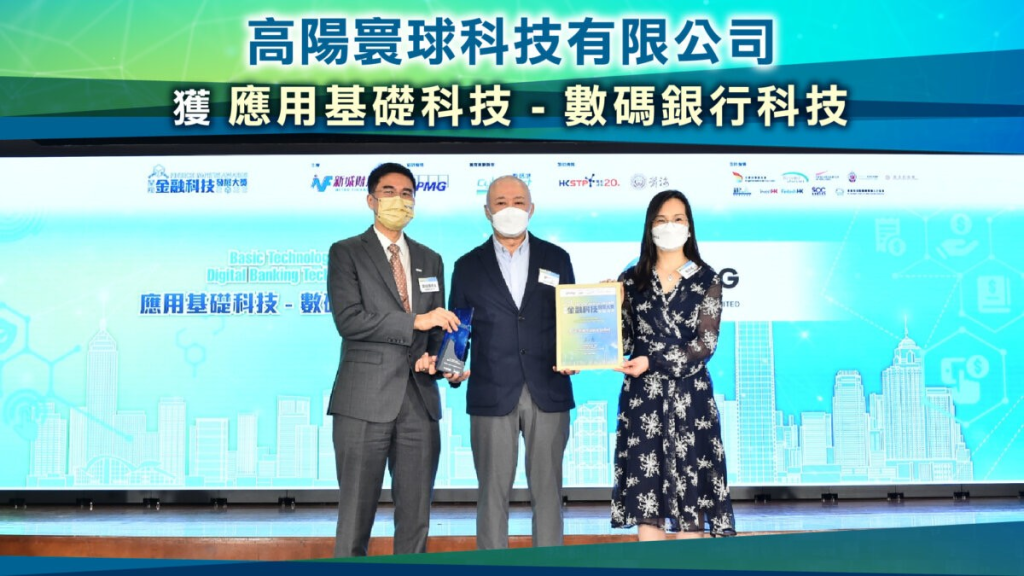 HSG's products and plans have shape-shifted seamlessly in response to customer needs during the pandemic. By constantly pivoting and adjusting, we've held our lead in the technical space and in pioneering, opening us to a multitude of new growth opportunities through innovation.
Our team remained steadfast during the pandemic, continuing to fly around the world to meet in person with clients. Our people would also often station themselves abroad to provide 100% support to those in need of our services.
HSG Is Supporting Hong Kong To Become A World Leader In Financial Technology
A notion once existed–in the distant past–that Hong Kong's scientific and tech development didn't stand up to the rest of the world. However, recent years tell a different story, with Hong Kong's financial technology development surging and reaching new heights.
As said by Sisi, Hong Kong's financial system is now highly evolved, mature, and perfect from a business standpoint.
With constant innovations and development (seen through Virtual Bank, Faster Payment Systems (FPS), and Cross-Boundary Wealth Management Connect), many fresh, exciting ways to grow businesses exist in Hong Kong.
It's then worth noting the FinTech 2025 strategy launched by The Hong Kong Monetary Authority. The banking industry can fully leverage financial technology and the resulting data through this initiative. From there, the sector can provide the general public with state-of-the-art personal financial products.
Who stands to benefit from these massive shifts?
Citizens and small businesses, for starters.
Also, freelance workers can utilise comprehensive financial services–even if they can't provide income certificates.
Moreover, independent merchants can authorize banks to share their business data via the Commercial Data Interchange. Then, without using collateral, these merchants can easily finance and borrow.
HSG Is Embracing Our Local Roots, But We Have Global Aspirations.
Today's customers grow hungrier for digital transformation. They want innovation, and they wanted it yesterday. With that notion in mind, it's unsurprising that new FinTech-based products like artificial intelligence and NFTs are becoming so popular.
At HSG, we've done our part in increasing consumer confidence with several successful use cases and projects. This track record assures us that our technologies can thrive in an overseas setting.
Outside of HSG's stronghold in the Hong Kong and Macau markets, we've also made developmental waves in Southeast Asia.
Southeast Asia is close to Hong Kong's geography, diverse cultures, and time zones, making it conducive to business expansion and viability.
Africa, Latin America, and several other regions are also in our sights for their substantial growth potential and enterprise opportunities. The economies in these regions don't necessarily eclipse those in the Asia-Pacific market. Yet, there's a demand for a forced renewal in their technical facilities.
Soon enough, HSG will provide these regions with a full menu of technology and products, and our growth initiative will continue to thrive.